Hot Product ↓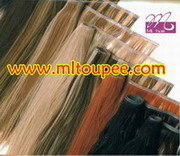 Brief:
1)Undetectable polymer base.
2)Most natural looking hairline.
3)Hair fibers implanted by hand.
4)No Knots. No Loops
5)Light, strong, durable.
6)Made for any hair type.
7)Cut hair as short as you like.
8)Comb hair back off your forehead.
9)Feels like real skin.
10)Will not discolor or crack.
11)Breathable.
12)No professional maintenance.
13)Base material colors: clear, flesh, pink, black, brown, light reddish brown, yellow or any other color you prefer.
14)Custom-made to your hair color, highlight and % gray content.

◎Upper :No◎ << >> ◎Next:No◎